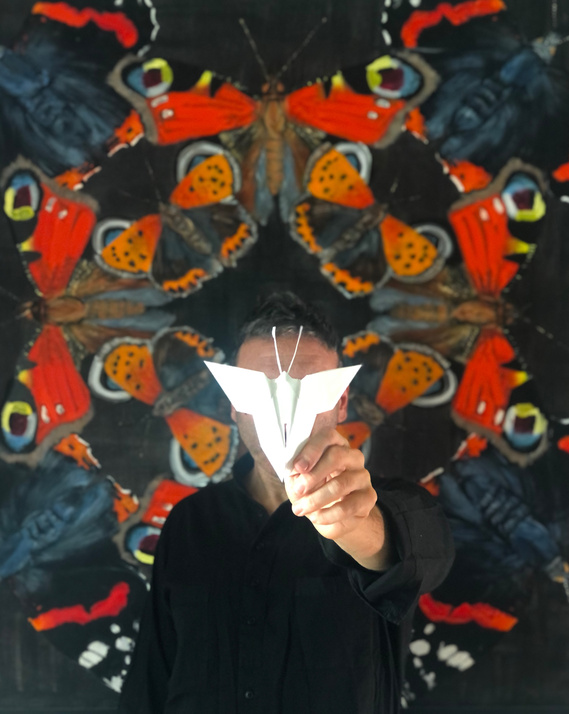 Adrian Scicluna (b.1971, UK) I am a multi-disciplinary visual artist based in both the UAE and Malta. Adrian holds a Masters degree in Fine Arts (University of the Arts, London), preceded by an Honours degree in Art Education (University of Malta).

A selection of the international collective and solo exhibitions are included here chronologically: Sichuan Fine Art Museum Chongqing China, Tarohei Gallery Tokyo Japan, National Art Centre Tokyo Japan, Manarat al Saadiyat Abu Dhabi UAE, UNESCCO HQ Paris France, NRW-Forum Düsseldorf Germany, Stadskantoor Leeuwarden The Netherlands, Suntec Singapore Convention and Exhibition Centre Singapore, The Kennedy Bunker REH-transformer Berlin Germany, ReMap4 Athens Greece, Art Athina International Contemporary Art Fair of Athens Greece, National Fine Arts Museum Valletta Malta, Fine Arts Museum Cluj-Napoca Romania, St James Cavalier Centre for Creativity Valletta Malta, Maritime Museum Vittoriosa Malta

I have been shortlisted as a finalist in a number of international art competitions and awards, and selected in the 'Top 5 Exhibitions to Visit in London' by 'Londonist' arts editor and critic Tabish Khan.

I have represented Malta for Silk Road Artists Rendezvous China Tour and Art Residency, UNESCO Art Residency in Malta and Andorra respectively and curated exhibitions at the Malta Stock Exchange as well as for UNESCO Malta. I am currently represented by Lily Agius Gallery in Malta.
I am passionate about portraying experiences of a contemporary sense of being that is structured within our environment. The work often includes elements of storytelling, memory and mind mapping as means of creating conceptual and expressive environments. My thematic practice explores contemporary life from conceptual and emotive perspectives.
My multi-disciplinary practice includes installations (site specific, interactive), sculptures, painting, drawing, mixed media, video art, photography, printing and digital art. The media employed and creative processes undertaken on any particular project are determined by the ideas and contexts behind the work.

As an artist-curator I have worked with various artists within a multi-cultural environment. I perceive my curated projects as a medium and extension of my own artistic practice.