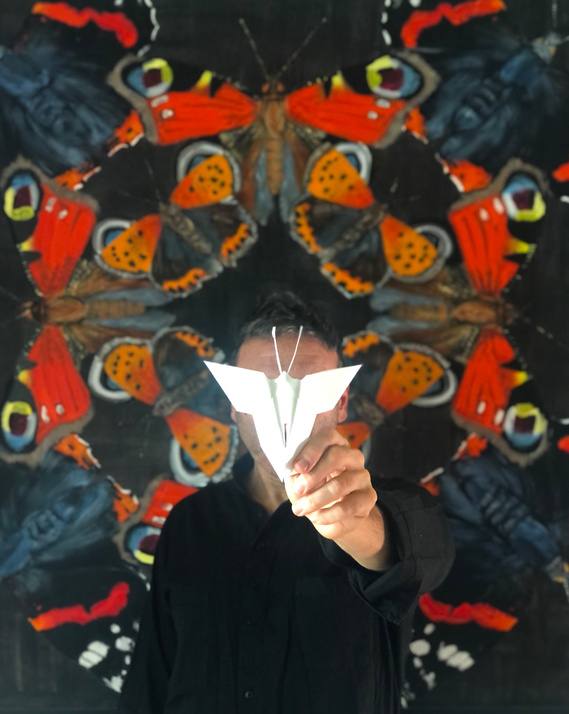 Adrian Scicluna (b.1971, UK) is a contemporary multi-disciplinary visual artist based in both the UAE and Malta. Adrian holds a Masters degree in Fine Arts (University of the Arts, London), preceded by an Honours degree in Art Education (University of Malta). He has been shortlisted as a finalist in a number of international art competitions and awards and has participated in numerous exhibitions internationally. He has been represented in Malta and London over the years and is currently represented by Lily Agius Gallery in Malta. His artworks can be found in various private collections internationally.

In my work I portray experiences of a contemporary sense of being that is structured within social constructs and estranged nature. The influence of omnipresent constructs upheld by us and the emerging patterns of human behaviour are played out in the form of flora and fauna signifiers immersed within a constructed world. These become allegorical symbols of the contemporary human condition - being a part and apart from Nature. Multi-faceted notions of dis/connectivity to the self and other are in fluxes, constantly transforming our networked-selves. The complex understanding of self remains fragile, fluid and ambiguous as we merge into ever-new forms of existence in complex environments.
My multi-disciplinary practice includes painting, drawing, mixed media, sculpture, installation, photography, video, printing and digital art. The media employed and creative processes undertaken on any particular project are determined by the ideas and contexts behind the work.